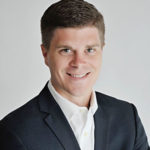 Darryl Yardley – Chair
As the current Chair of the Private Practice Division, Darryl is responsible for the evolution and execution of the Division's mission to assist private practice owners, leaders and clinicians in meeting the diverse and changing needs of patient care, business practices, quality improvement, and legislation through ethical behavior. He is the director of clinical operations and research for DSD Management, a network of 15 multidisciplinary clinics throughout southern Ontario. He maintains a clinical practice with orthopaedic and neurosurgeons to enhance the patient experience within a triaging model of care. He is the course manager and professor for the Business and Entrepreneurship in Physical Therapy course at Western University. He also lectures at McMaster University and the University of Toronto to deliver content on business and practice management in the physiotherapy curriculum. He mentors clinicians on how the 'business', regulatory and legislative aspects of healthcare influence clinical practice, as well as the attention clinicians must give to these to establish a balance in service delivery and operational sustainability.

Amberly Horton – Secretary
Amberly completed her Masters of Science in Physical Therapy at Queen's University in 2015.  She is currently working for DSD management within a private practice setting in Hamilton and is excited to be part of the PPD team. Despite being a new graduate, Amberly has nearly 5 years of experience working in a multidisciplinary private practice model.  She understands the importance of collaborating with other clinicians and continually strives to provide treatment that targets individual patient needs/goals that is highly evidence-based.  Amberly believes continual education is an essential component of physical therapy practice.  She has developed a special interest in orthopaedic and pelvic health physiotherapy, and is enthusiastic about learning new skills in these areas.

Philip Genesis – Treasurer
Phil graduated from the University of Toronto in 2012. His clinical internships in outpatient orthopaedic rehabilitation were completed with distinction for exemplary performance. He is currently pursuing his professional goal of becoming a Fellow of the Canadian Academy of Manipulative Physiotherapy. He has completed the medical acupuncture program at McMaster University, and has taken numerous taping and APTEI courses.
Since graduation, Phil has worked at pt Health, a company with close to 100 multi-disciplinary clinics, where he fulfills his role as Clinic Manager. He is currently managing the day-to-day operation of a clinic in Guelph, Ontario. There he juggles carrying a full clinical caseload while addressing the needs of his clinical team. Phil prides himself in delivering high quality patient-centred care while simultaneously dealing with the challenges that come with effectively managing a clinic, providing support to his administrative and clinical team, and ensuring the financial success and reputation of the clinic. His professional experience has taught him valuable life lessons, such as how to manage both patients and employees, addressing their needs and expectations.
Karim Meghji  – Communication Lead
My innate drive to be cutting edge has fueled my passion to combine alternative approaches to our traditional physiotherapy methods. For over a decade I have synergistically combined my certifications in Medical Acupuncture, Gunn IMS, Spinal Manipulation and other Manual and Active therapy approaches into an Accession of Complimentary Rehabilitative Medicine. I have extensive work experience in Sports Medicine and Injury Rehabilitation in the private practice setting. My career of over 10 years has been split between the GTA of Toronto and Calgary, Alberta, which gives me a unique understanding of the issues facing our profession on a national basis. I contribute to the profession by acting as a Clinical Instructor and National Board Examiner for our physiotherapy students. In addition to my efforts with the Private Practice Division, I volunteer my time as a Heath Board Executive within the Shia Ismaili Muslim community designing and implementing Health and Wellness Seminars and Lifestyle Improvement Initiatives. I have a strong belief in helping the needy and less fortunate. My contribution to society is by volunteering my physiotherapy skills to economically challenged seniors and by funding causes both locally and in the developing world that empower the ultra-poor.


Charlotte Anderson – Education Lead
Charlotte graduated from the University of Toronto in 2012, and is a practicing physiotherapist in Toronto. After graduation, Charlotte worked for a year in an OHIP clinic, focusing mostly on muscoloskeletal injuries and rehab. In October of 2013 Charlotte started her own private practice, ALPHA Health Services.

Jovana Smoljanić – Division Knowledge Management Committee (DKMC) representative
Jovana graduated from Queen's University with a Masters of Science in Physical Therapy in 2015. She is currently working in a private practice setting in Ottawa. Jovana's role on the Division Knowledge Management Committee is fitting, as she is a clinician with a research background. She hopes to help facilitate the translation of research into the practices of busy clinicians and thus enable physiotherapists expand their horizons and achieve excellence.

Greg Smith – Student Representative
Greg is currently in the first year of his Master's of Physical Therapy (MScPT) at Queen's University, where he also completed his undergraduate degree in Physical and Health Education. While pursuing his undergraduate degree, he worked as a personal trainer for three years and as a strength and conditioning intern at Queen's University for four years. Although his experience working in private practice is currently limited to volunteering, he is excited to work in private practice settings during his upcoming clinical placements. Greg has attended multiple professional seminars across North America to further increase his knowledge of treating dysfunction and improving client outcomes. He wants to work in private practice after graduating and obtaining his license, and aspires to eventually become the owner of a clinic that combines physiotherapy and personal training.
Donna Larocque-Hennig  – Member at Large
Donna earned her BScPT from University of Alberta in 1979 and has worked in private practice since 1983. She has seen many changes in the health care system while remaining active in professional practice activities. She owned her own private practice from 1985 to 2011. She currently has a private home care animal rehab business and contracts human physiotherapy services to various employers.
Donna has served the Division as co-Chair from 1997-1999, and Chair from 1999-2004, and 2010-2012.

Tanja Yardley – Member at Large
Currently the Vice President of Outpatient Services for CBI Health Group in British Columbia and past co-owner of Rehabilitation in Motion, Pro-Motion Consulting Ltd. (Multimedia Training Resources) and Ergonomics in Motion (Occupational Health and Safety Consulting). She previously chaired the Business Affairs Committee and served as Vice President on the Board of the Physiotherapy Association of British Columbia and she continues to serve in the Private Practice Division of the Canadian Physiotherapy Association. She teaches internationally on clinical best practices and effective communication strategies for complex clinical cases and consults with numerous insurers on best practice service delivery models. She oversees the operations of 47 interdisciplinary clinics, providing mentorship and coaching to clinicians and managers who want to start, grow and sustain a successful healthcare practice. She recently co-authored a book on business ethics and best practices and regularly submits articles to trade publications.