Private Practice Division
Business Solutions for

ALL

Physiotherapists and Clinic Owners
BOOST your Practice + Business with the Private Practice Division
Clinic Owner
Boost your business success with the PPD resources and expertise.
Clinic Owner
FACT: Too often clinic owners are working "in" their business, rather than "on" their business.
SOLUTION: Become part of our network of clinic owners who support and learn from each other across the country.
Clinician
Run your practice like a business so you can grow and prosper your career.
Clinician
FACT: Too often clinicians don't want to realize that their practice is a business and you should run it like one
SOLUTION: Get the resources and education to boost your productivity, improve your outcomes and earn more career satisfaction.
Student
Do you have the business acumen to succeed in today's competitive market?
Student
FACT: Business acumen needs to be added to the list of necessary skills for students and new grads to effectively compete against new and existing competitors in the market.
SOLUTION: Join the PPD network and get the resources beyond the education you received in PT school to build a successful practice.

How can PPD help you GROW your practice and business?
Open the floodgates to content and tactics from leaders in the field of business, practice management and entrepreneurship.
The PPD education workshops, webinars, meet-ups and more will train you and your team how to become practice experts.
Get access to the resources and practical tools EVERY clinic owner and physiotherapist should know and apply to their practice.
Join our network of over 2000 clinic owners and clinicians across the Country who are dedicated to supporting and learning from each other.
MISSION
To provide an interface to engage, educate and elevate the physiotherapy enterprise.
VISION
Inspire the entrepreneurial physiotherapist to engage in business best practice, strategic execution and innovation.
MEMBER COMMITMENT
Develop and share tools, resources and expertise to support the physiotherapist in achieving business excellence

Facilitate the highest standards of professional practice management

Promote the interchange of professional skills and ideas

Accountability and fiscal responsibility
Message from the Chair
Today, we move so fast that it can be hard to find the time to reflect on what you and your business have achieved. Our minds are racing one step ahead of us, living in the future: How will we stay ahead of our competitors? How will we keep raising the bar? How can we make next year better than this one?  We rarely stop to actually acknowledge when something goes well. We want to be better, and that is not a bad thing. But we should be careful not to overlook the great things we have done in favour of the great things we are yet to do.
I would like to take this opportunity to thank the PPD Executive for their hard work year after year. This enthusiastic team is driven to move the physiotherapy profession forward. We continue to bring you more tools, resources, exclusive offerings and discounts, and expertise to support you in achieving excellence in your health care business. We strive for outside-the-box opportunities to keep you engaged and endorsing the value of your membership. It is inspiring for me to witness the growth of the Division and I feel privileged to be a part of this executive and have the opportunity to serve as your Chair.
Warmest regards,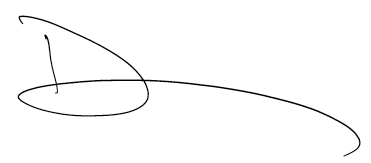 Do You Want to Collaborate With Owners and Clinicians Across the Country?
Subscribe to our PRIVATE member FORUM

today

!
Practice Blog
Do you want to open the floodgates to content and tactics from experts in our field?
Latest From Our Practice Blog